HomSolar is a leading energy storage system solution provider in China with a strong R&D and manufacturing team. And has 20 years of rich experience in the field of lithium batteries.
PVTS is a leading solar energy renewable product/system provider in Ontario, Canada. The core members of the company have more than 30 years of work experience in the R&D and manufacturing of photovoltaic equipment/systems and the roof/roof business in North America.
In 2020, HomSolar and PVTS combined their respective advantages to jointly develop a rooftop solar off-grid system. LRSS SolarShingle has also passed Underwriters Laboratories Inc. (UL) certification because its first batch of BIPV rooftop equipment has passed the test.
HomSolar and PVTS are manufacturing and providing home solar system kits, as well as turnkey solutions for your roof.
ESS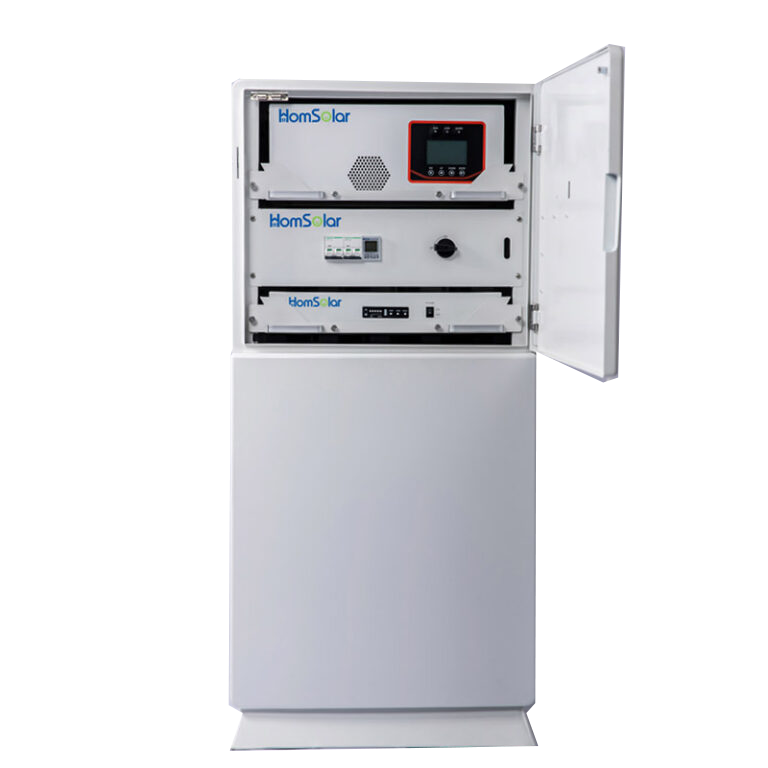 SPECIFICATION
Solar Tile
Dimensions:
Overall length: 1383 mm
Overal thickness: 32 mm
Overall width: 396 mm
Variable none solar tile: 1383 mm or cut as needed
Number per SqMt: 2 tiles / SqMt
Unit weight: 4 kg
Type of underlayment: Titanium PSU30
ELECTRICAL CHARACTERISTICS
Unit power (Pmp): 80 Watt
Tolerance of PMP: 0/+5 W
Max.Power Voltage of PMP (Vmp): 8.56 V
Max.Power Current of PMP (Imp): 9.34 A
Open Circuit Voltage (Voc) 10.43 V
Short Circuit Current (Isc): 9.89 A
Max.Sys.Vol: 600/1000 V
Max.Series Fuse:25 A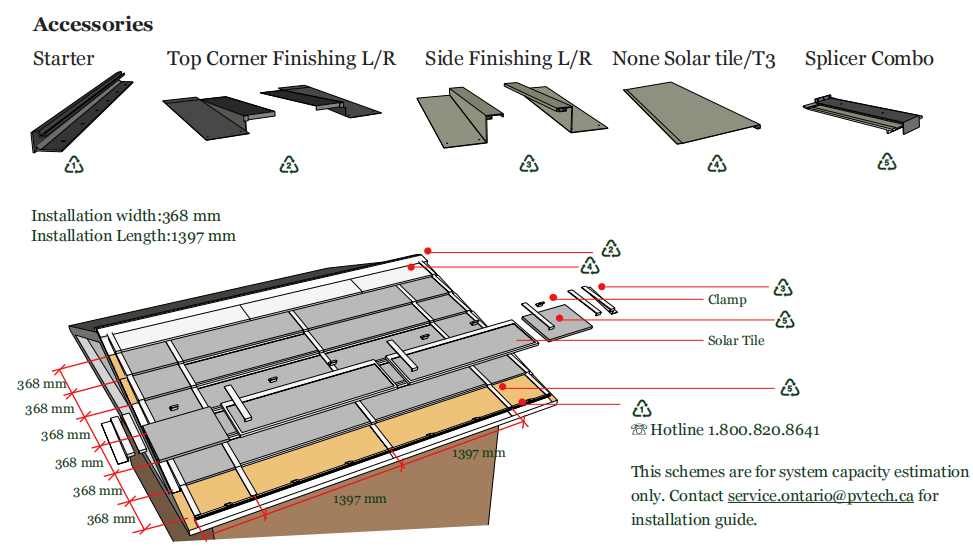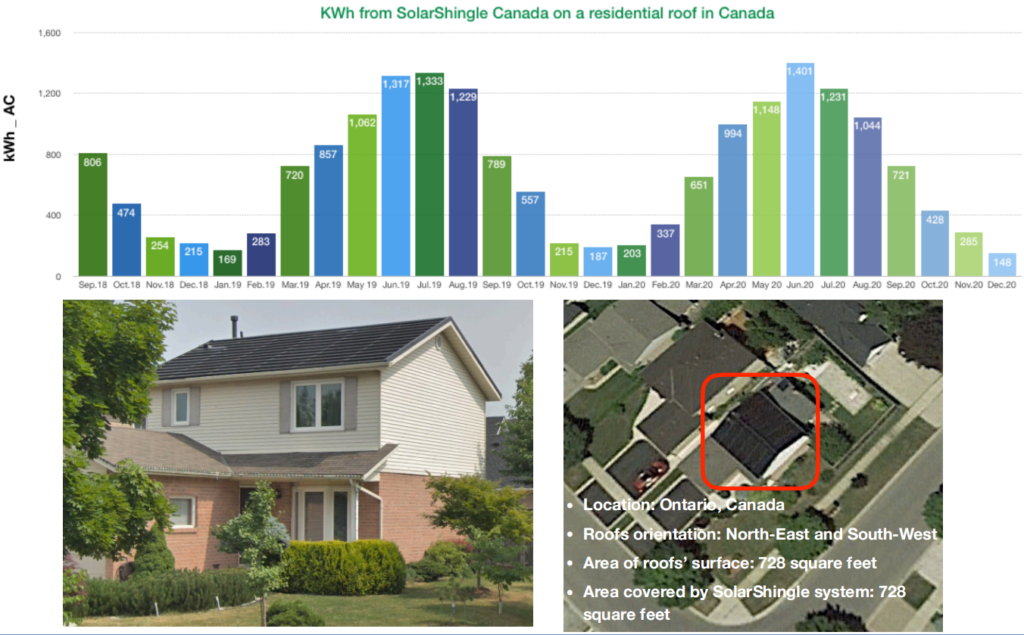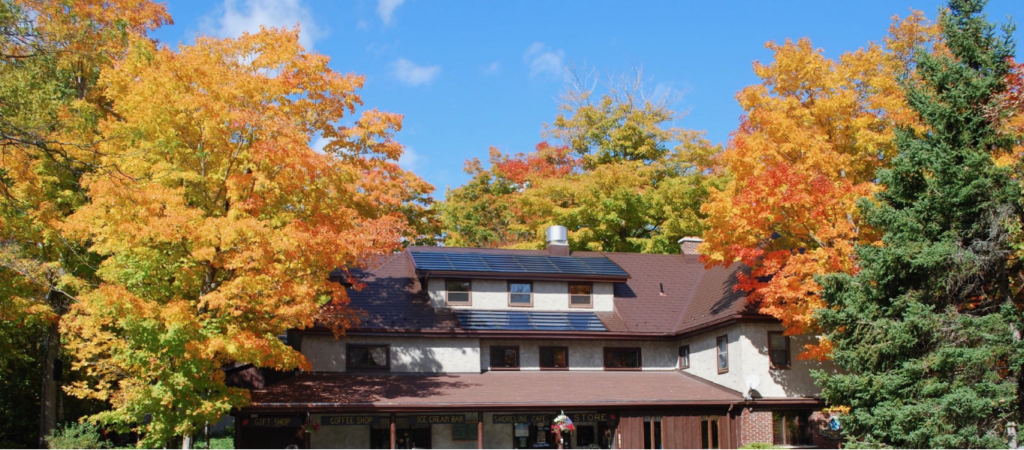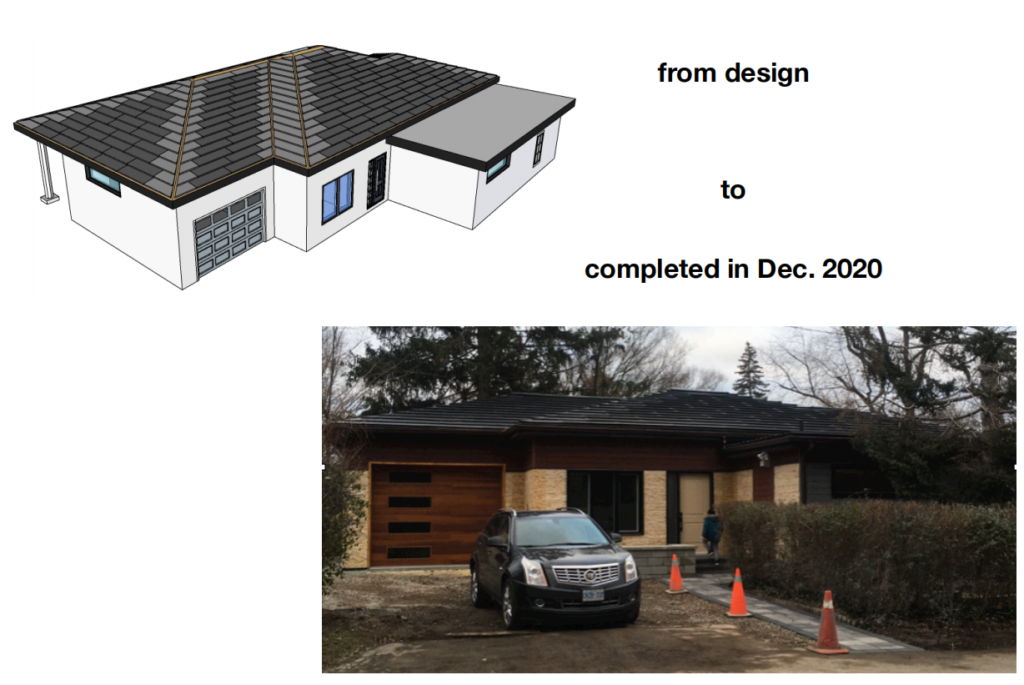 Home ASPS (new building)